Four capabilities of sustainable leadership
We define sustainable leadership as:
Developing capacity to enable leaders to emerge, evolve and flourish.
This sounds straightforward, but it runs counter to traditional understanding about organisations, management, power and control. Making a reality of sustainable leadership:
Requires time. Leaders and teams need time and space for development, planning, sharing knowledge and learning.
Connects with vision and purpose. Sustainable leaders focus on work that sustains their purpose and vision.
Prioritises self-care. Leaders needs to give themselves, and their teams, permission to take time for self-care. Self-care is as an essential part of the job – not a perk or a luxury.
Devolves authority and shares power. Managers must be willing to relinquish some control. And teams need to have regular opportunities to build their leadership knowledge, skills and experience.
Builds capacity. Sustainable leaders trust themselves to let go. They trust their teams to step up. Teams need to trust that their leaders will support their efforts and decisions.
Requires equality and diversity. Leadership roles must be open to all. Policies and structures should encourage inclusion and be reflective of our society.
Following these principles, the Lasting Leadership guide identifies four leadership capabilities for organisations to develop. It introduces them alongside a straightforward set of principles and practices, summarised here. [Scroll down to the foot of the page or click here to watch a short film on the topic].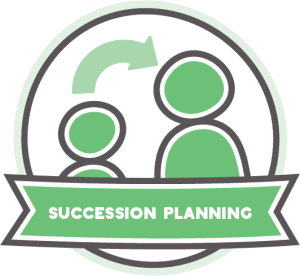 Succession planning
Your organisation and its work are bigger than any one person.
It is inevitable there will be change and that succession will happen. Succession planning is about processes to prepare for and manage that change, rather planning every tiny detail. It is part of an organisational approach to capacity building, shared ownership and delegation. It is not about identifying and grooming successors.
Principles
Succession planning is a proces, not a one-off event
Succession might be planned or unplanned. Guess which is easier?!
Business critical knowledge (and relationships) can be anywhere in your organisation
Don't assume like-for-like succession
Succession planning supports performance
Succession is inevitable and should be discussed openly and early
Practices – ideas for action
Each of the following points is introduced more fully in Lasting Leadership, the new guide published in February 2020.
Develop holistic succession plans
Build team capacity, including but not limited to the senior team
Create knowledge management plans and processes
Embed succession planning
Plan for risk
Support successors
Examples of good practice from our research:
Providing regular shadowing opportunities for staff.
Appointing one new board member each year to balance renewal and continuity.
Creating a board and staff subgroup to work on succession planning in holistic way.
Developing 'process' documents explaining the specifics of key roles so someone could pick things up in an emergency.
'Acting-In-Absence' policies and processes where management team members have regular opportunities to assume the role of the CEO with full delegation of decision-making authority.
When posts become vacant, reviewing the current needs of organisation before filling the post.
Download our free succession planning template here.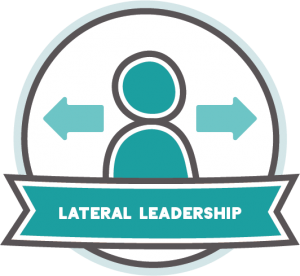 Lateral leadership
Leadership is in every corner of your organsiation.
Lateral leadership involves people taking ownership, autonomy, and accountability regardless of their role or place in the hierarchy. This might sound straightforward in theory. In practice, capacity building requires time, commitment from all levels, a willingness to change – and leaders being prepared to let go.
Principles
Leaders are everywhere. Look for them and support them.
Organisational culture can create sustainable leadership – or crush it.
It takes trust and courage to let go.
It needs time and space. Give people room to breathe.
Share ownership and generate agency.
Value different viewpoints.
Practices: Ideas for action
The Lasting Leadership guide introduces a number of suggested practices for introducing lateral leadership in your organisation, summarised below:
Build ownership of organisational vision and outcomes
Agree what devolved authority looks like
Manage and protect the space and process in which lateral leadership can emerge
Develop leadership capacity
Develop devolved authority
Provide clear commissioning and oversight of delegated work.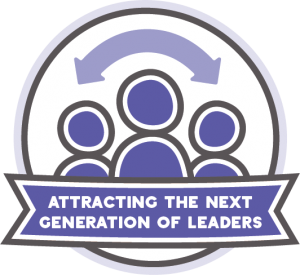 Next generation leadership
Create the sector you want to be part of.
For emerging leaders, the absence of a well-defined career pathway can make joining the sector less attractive. Opportunities for progression are unclear and entry-level leadership roles are scarce.
For existing leaders, taking time for self-care, mentoring and professional development are key challenges to sustaining leadership capacity. Leaders live and breathe their work, always being switched on. These levels of stress and uncertainty have led to more senior leaders moving on, and the sector is losing experience and talent.
Making the sector attractive to emerging leaders is key to future leadership sustainability. Creating more opportunities for entry and progression is vital if we are to attract younger people and new talent to the sector.
Principles
Shaping a sector attractive to future leaders is everyone's job. The conditions for doing our best work are already known and are possible to create in our organisations. But first we must give ourselves, and our teams, permission to break the cycle of constant stress and busyness.
Recognise the benefit of fresh and diverse perspectives.
Change the narrative – non-profits are often seen as 'well-meaning', amateurish, underpaid and overworked. Resource and demand challenges do of course exist, but this is only part of the story. The sector is a hugely innovative, professional and rewarding place to work, full of great employers. Tell that story.
There is a resurgence in collaborative leadership, helping sector leaders to achieve more than they could alone. Lead across organisational boundaries with shared values and joint aims. Shape the wider systems in which organisations make a difference to the lives of people, communities and society.
Self-care is a fundamental, legitimate part of the job, not a perk.
Practices: ideas for action
Diversify entry opportunities and pathways
Invest in development and progression
Prioritise self-care
Examples of good practice from our research:
Volunteer leadership programmes.
Mentoring programmes for under-represented groups.
Leadership exchanges with organisations in other sectors.
Supporting younger people, those with lived experience or volunteers to prepare for leadership and governance opportunities, e.g. developing user- group committees, so that when board vacancies arise people can make informed decisions about stepping  up.
Staff volunteering programmes, allowing them to develop new skills and interests in work time, for example as trustees with other charities.
Joining formal and informal networks for connecting with peers for support, sharing of ideas and challenges.
Promoting wellbeing by providing gym memberships, employee assistance programmes and participating in workplace wellbeing initiatives (e.g. active travel and healthy working schemes).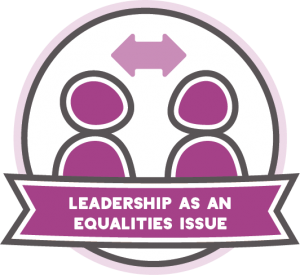 Leadership as an equalities issue
In organisations committed to social justice but which do not reflect our society, leadership is an equality issue. In a sector where two thirds of the workforce are women (and two thirds of the trustees are men), leadership is a feminist issue.
Addressing inequalities requires focused attention and sustained action if leadership in the sector is to be truly equal and diverse. Organisations don't set out to exclude potential leaders, but good intentions aren't enough, they must be followed through into action. Sustainable leadership requires organisations and leaders advocating for change, assigning resources and taking accountability for results.
Principles
People shouldn't experience the effects of prejudice and inequality at work, especially in nonprofit workplaces.
No-one should feel invisible at work.
Work and leadership opportunities should be inclusive for everyone.
Gender matters.
Existing power structures need to change.
The traditional image of leadership skews perceptions of what – and who – effective leaders are.
The way leadership roles are defined influences who will apply for them – and who will be considered.
Practices: ideas for action
Develop equality and diversity-focused policies.
Publish your results, making your commitment to inclusion visible to all.
Ensure representation.
Take a gendered approach to policy and practice development.
Develop policies or guidance that recognise and respond to identified needs.
Provide training for line managers to ensure women are supported through maternity transition, menstruation or menopausal  symptoms.
Provide flexible working, including compressed hours, shorter working days/weeks, working from home and the better use of technology can all help too.
Address equalities in governance, reviewing board make-up and providing training in diversity and inclusion.
Encourage and value different experiences and perspectives
Examples of good practice from our research:
A board equality and diversity self-assessment which assesses equalities characteristics and diversity of background and outlook.
Policies that support specific needs, such as menopause policies that recognise the need to support women in different ways at different times in their lives.
Equalities and diversity awareness training and events, to keep knowledge up to date and enable open conversations.
Gender inclusive toilets.
Quiet spaces which can be used for prayer, breastfeeding, taking time out etc.
Service users being involved in recruitment e.g. on interview panels or pre-interview tours.
Download the guide for more information and examples. This is a new and rapidly developing field of work, please contact us if you have questions, suggestions or resources to share.