Who does your work belong to: sustain your work by sharing it
The organisations we work with are usually quite clear about why they should involve people and communities in their work. They might want to share power and control, or generate new ideas, identify unmet need, or simply make sure they are still relevant.
They usually also know how to do it, though they might want to get better at it. For example they might want to do it more rigorously, reach beyond the 'usual suspects' or use more creative and engaging methods.
The Lasting Difference toolkit can help you think about your own reasons and methods for involving people. Here are some other resources to help you improve involvement.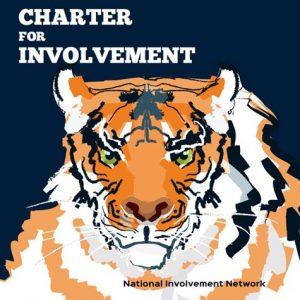 This straightforward guide was written by people with learning disabilities for services that support them. The Charter's principles and practices are straightforward but powerful. Any organisation interested in involving the people it serves should find the Charter useful.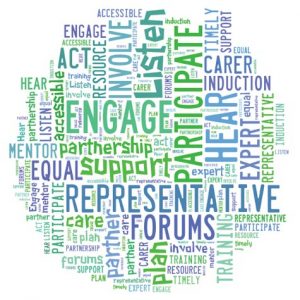 Best-practice standards for engaging unpaid carers. This is a short, straightforward document which sets out standards for practice based on the outcomes of involvement. This makes it useful for measuring how well involved people are – and how effectively. As with the Charter for Involvement, the standards here are well thought through and could be adapted for other groups and settings.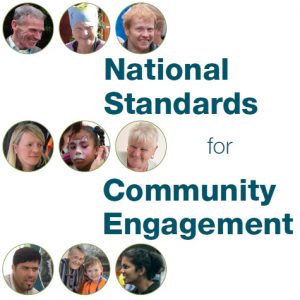 National Standards for Community Engagement:
More than just a set of standards to follow, VOICE also provides you and your team with a systematic framework for planning, carrying out and evaluating community engagement. The free online planning tools provide a helpful guide for steering your way through all the stages of involvement, from inception to completion and review.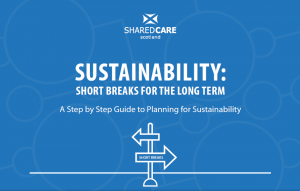 Short Breaks for the Long Term
The Short Breaks Sustainability Guide and supporting resources were developed through a year-long action learning project delivered in partnership between Shared Care Scotland and Wren and Greyhound Limited. Twenty one short breaks providers, funded through the Short Breaks Fund, came together to explore strategies for sustaining the differences they want to make. The process allowed them time to reflect on their practice, to recognise the most important aspects of their work and to consider the potential options for funding beyond the life of the Short Breaks Fund. Their openness to questioning their own purpose, focus and viability is what makes this Guide so valuable.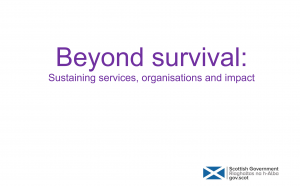 A group of funded projects developed resources focused on sustaining the impact of survivor support organisations. The group's aims were:
To help Scottish Government, funded organisations and their stakeholders to understand the impact of survivor support services.
To develop practical resources to help funded groups – and the wider survivor support sector – to assess, prepare for and improve their sustainability.
For organisations – or their impact – to be sustained in the long term.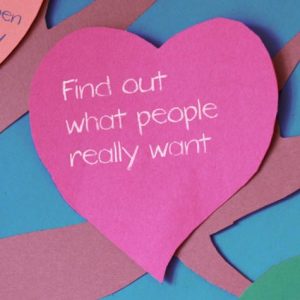 Short Break Fund Consultation Toolkit:
We produced this guide with and for organisations that support carers, but all of the tools in it can be – and have been – used widely in other settings. For us, it's the go-to guide for consultation methods, with all the most helpful tools in one place. Also contains helpful case studies and a question bank to help you develop your own involvement ideas.