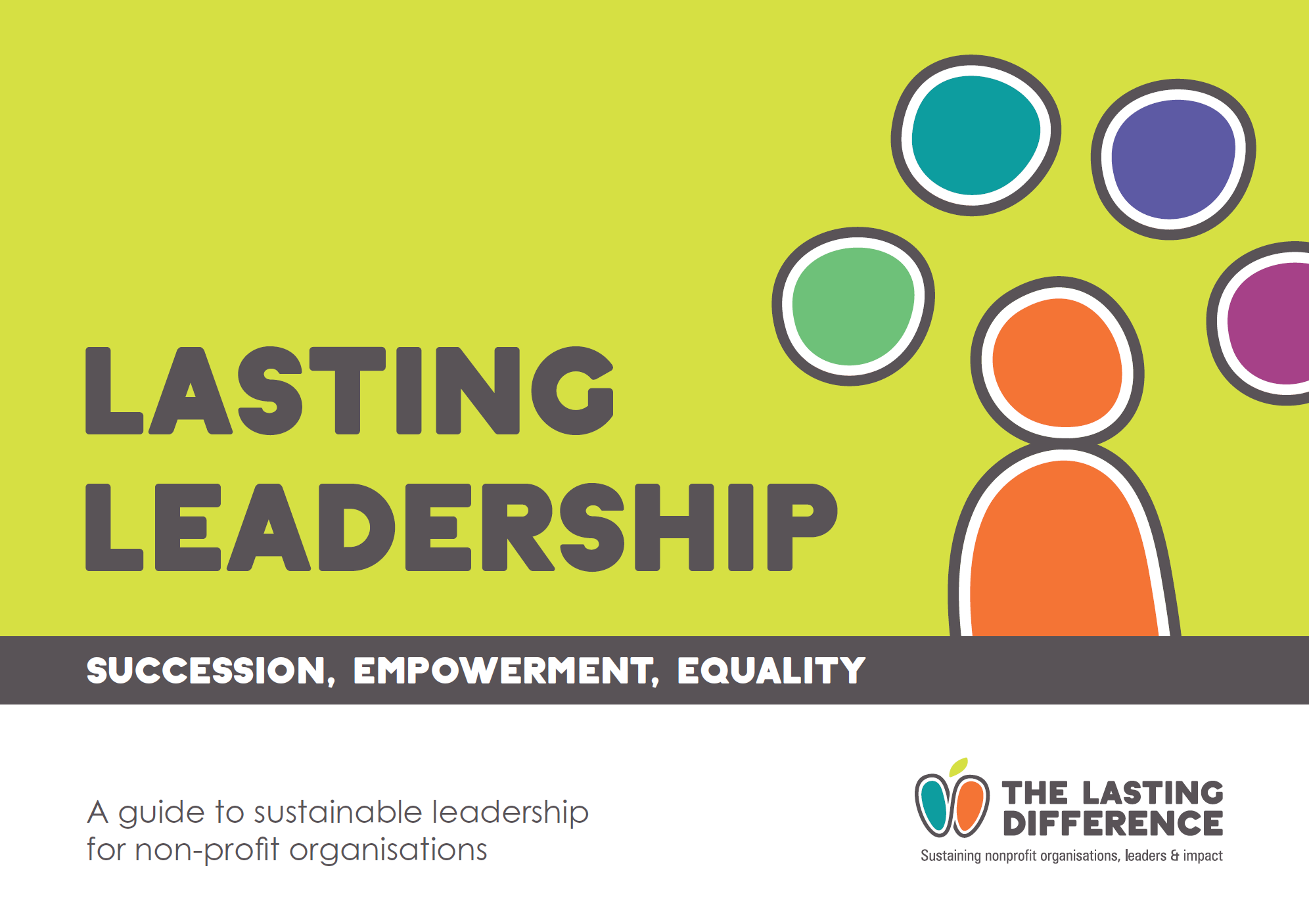 There is no organisational sustainability without sustainable leadership.
There is a wealth of information on leadership styles, models and approaches – but far less exists on the topic of leadership sustainability. Lasting Leadership® changes this.

Sustainable leadership requires organisations and their leaders to find new responses to the complex challenges they face. The ideas in the Lasting Leadership® Guide are easy to follow, though they challenge the ways we have been brought up to think about organisation, control and influence. These assumptions run deep in our society and organisational systems. It takes trust to promote ownership, participation, agency and self-direction.
The Lasting Leadership Guide covers sustainable leadership in four separate publications, one for each of the key capabilities required. Scroll down for an overview of these and to download your copies. Join our mailing list to sign up for regular updates with additional resources and inspiration (usually 6-8 mailings per year).
With straightforward definitions, practical tools and action plans, start your journey towards sustainable leadership here.
Introducing Lasting Leadership
Graeme Reekie explains where the guide came from, what informs it and what it contains.
The time challenge
Time is your most precious resource, but do you use it well? Do you spent it, save it or invest it?
The leadership myth
There's a lot of nonsense spoken about leadership! It's hard work, so sustainable leaders step back, think and take time to breathe.
The care paradox
Organisations that care for others and the environment don't always care for themselves, their leaders or their staff.
The control paradox
The more you try to control, the more resistance you encounter. Sustainable leaders know when to step back, trusting others to step in and step up.
The equality paradox
Organisations that promote social justice and equality need to start reflecting those values in the way they are governed and led.
GET INVOLVED
Sign up for our occasional newsletter for new ideas and resources.
Subscribe to get The Lasting Difference toolkit
By submitting this form, you will are opting to subscribe to receive occasional updates about sustainability. You can unsubscribe at any time by clicking the link in the footer of our emails. We use Mailchimp as our marketing platform. By clicking below to subscribe, you acknowledge that your information will be transferred to Mailchimp for processing. Learn more about Mailchimp's privacy practices here.