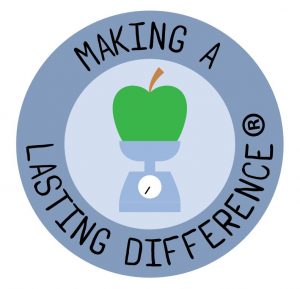 About The Lasting Difference® Symbol
The Lasting Difference Symbol helps you to demonstrate to funders, partners, staff and communities that your organisation is committed to developing good practice.

As a symbol holder, you'll join a community of practice, with facilitated peer support and an annual networking event to share ideas and generate new learning about sustainability. Along with our subscribers, you will also be our first port of call when we have new opportunities and resources to share.

"It's important to feel part of such a warm and welcoming group of talented leaders, to take part in the practice sharing events and to share the learning from the incredibly useful resources produced by your amazing team." (Lasting Difference Symbol holder)

Applying to use the Symbol is simple. Just download further information and the application form here. Applications are reviewed quarterly. Our next deadline for applications is 30th September 2023. Once approved, the trademarked logo can be used on all your organisation's publicity materials for the next two years.

"Being a symbol holder is hugely beneficial both as an individual and an organisation. It is a declaration of our commitment to create a lasting difference." (Lasting Difference Symbol holder)
Remember, it's a journey not a destination, so you can apply right now, wherever you are on the road.

Examples include organisations whose strategies contain organisational sustainability goals; boards forming sub-committees on the topic; senior managers creating lateral leadership opportunities, teams developing criteria for prioritising funding applications and projects creating exit strategies for their work.

The Symbol Holders

Any non-profit organisation (charities, social enterprises or public sector organisations) can apply for The Lasting Difference symbol, including funders. Find out more about our existing symbol holders below.

"I hope you are aware of the profound, lasting and transformative impact you have on the individuals and organisations you provide your support to. Of all of the 'memberships' we could be part of, being a symbol holder has been the most influential, challenging (in a positive way) and long standing toolkit we have ever engaged with."
Interested? Click on the link to download an application form
GET INVOLVED
Sign up for our occasional newsletter for new ideas and resources.
Subscribe to get The Lasting Difference toolkit
By submitting this form, you will are opting to subscribe to receive occasional updates about sustainability. You can unsubscribe at any time by clicking the link in the footer of our emails. We use Mailchimp as our marketing platform. By clicking below to subscribe, you acknowledge that your information will be transferred to Mailchimp for processing. Learn more about Mailchimp's privacy practices here.