We've always said the way to cope with the sustainability paradoxes is to screen new ideas.
But we've not shared a 'Lasting Difference' way to do this. Until now.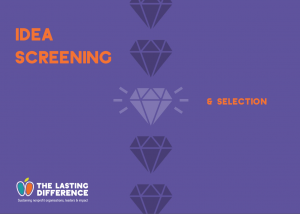 Our straightforward new idea screening tool helps you assess new initiatives with long term sustainability in mind.
Fully writeable, it makes it easy to screen ideas, plan projects prepare funding applications, manage capacity – and stay focused.

It's also customisable. Add your own criteria to those we've provided.
Collate your scores into one overall assessment. Make sure new ideas fit your purpose, capacity and external developments.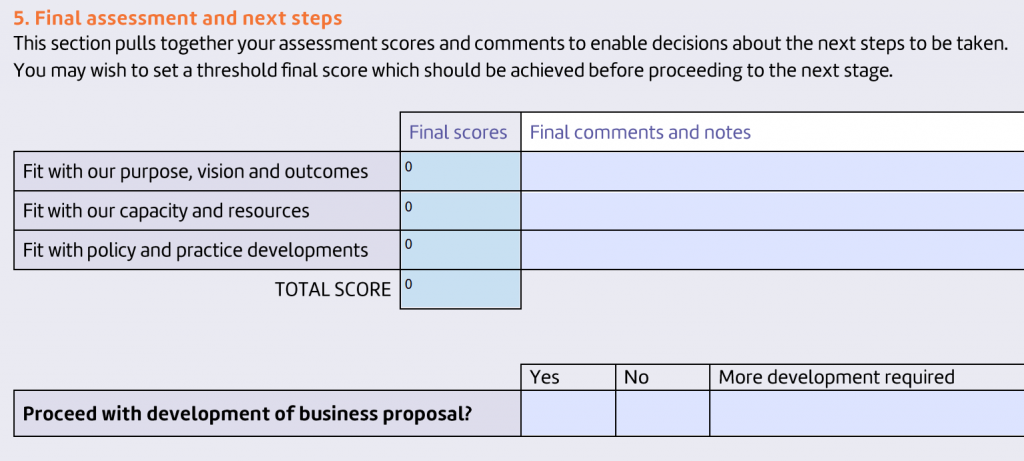 The Lasting Difference Idea Screening and Selection tool even totals your scores for you, giving you a clear and simple overview of how new ideas stack up against vital criteria.
TIP: The idea screening tool assesses your charity's knowledge – vital for achieving any strategy. If you are interested in a knowledge-based approach to strategy, download the Lateral Leadership guide to Succession and Knowledge Management.