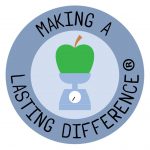 Our Lasting Difference Symbol recognises organisations' commitment to sustainability and gives us a chance to bring people together to share practice.
We think we have a special relationship with our 14 current Symbol Holders. If they're looking for a bit of support, we'll make the time to be there for them. And they're there for us too. Recently a number of Symbol Holders have told their stories in bite-sized practice sharing videos, to be include in our elearning programmes.
As the Symbol approaches it's third birthday, we've decided to take some time to review it. What value does it really bring to its holders? And if people haven't applied for it, why is that?
We want to listen, learn and improve so please take two minutes to tell us what you think by completing this survey. We'd love to hear from you, if you're a Symbol holder or not.