In summer 2022, Sacro invited us to develop a bespoke leadership development programme to support their managers and team leaders from across Scotland.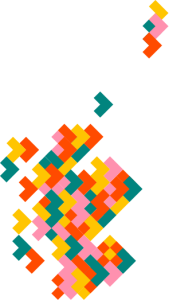 Building leadership capacity
Following the launch of their strategic plan Sacro were keen to continue to build leadership capacity across the team, with a particular focus on developing a culture of devolved leadership to support implementation of the strategy. We call this Lasting Leadership.
Annie Mauger-Thompson, CEO, notes the importance of building leadership capacity across the team:
'Following involvement of the whole staff team in the development of our strategic plan, we wanted to ensure we continued to build leadership capacity right across Sacro. Investing in our team, and supporting their development, is key to ensuring the successful implementation of our strategy, as well as supporting our organisational resilience, sustainability and development.'
A bespoke Lasting Leadership development programme was designed to take place over a ten-month period in two key stages:
Lasting Leadership e-learning: introducing core concepts and principles.
Action learning programme: exploring Lasting Leadership topics, principles and practices in more depth.
The e-learning element introduced key Lasting Leadership paradoxes and challenges via the use of short videos; interactive exercises; reflective diaries and discussion forums. Three support sessions with The Lasting Difference team supported practice sharing and learning, before participants progressed to stage two of the programme.
The action learning programme consisted of six full-day sessions which were designed to respond to sustainable leadership topics and themes identified by group members for exploration and discussion. This included:
Leading versus managing
Fulfillment, motivation and satisfaction
Managing change
Lateral leadership
Managing capacity
Leading and managing online
Succession planning & knowledge management
Sustaining energy, focus and self-care
To focus discussions, the Learning & Improvement Group model from the Lateral Leadership Guide was used to explore approaches to individual practice, team development – as well to identify future development opportunities for the whole organisation.  Group members recently presented their learning at a development session with leadership team colleagues.
On conclusion of the programme in June 2023, members reflected on their experience, noting the impact it had made for them:
'Having worked with The Lasting Difference before I knew the course would be enjoyable, but it superseded all expectations in the best way. I cannot not recommend the programme enough. It has provided value and knowledge I will carry into the rest of my career.'

'I have gained so much from the whole course.  I have built relationships with my peers across the organisation which has been invaluable in terms of sharing practice, gaining ideas and perspective and support.  This programme is a clear investment in Sacro's staff and shows the positive direction of travel for the organisation.'
Annie reflects on the value of the programme for the group and the organisation:
'I am really proud of the team members who have taken part in this programme. Their commitment, enthusiasm and expertise enable us to deliver the best possible services and support across the country. They brought this passion, knowledge and experience to the programme. The learning they shared with the wider leadership was fantastic – it has given us lots of ideas for future development.'
Jen Curran from The Lasting Difference reflects on building leadership capacity:
'This programme brings to life Sacro's commitment to putting people at the heart of their strategy. They recognise that leaders exist in every corner of the organisation, and that organisational sustainability requires sustainable leadership. The fantastic group of managers and team leaders fully embraced the opportunity to spend time with peers, exploring leadership practice and sharing knowledge and perspectives. It's a brilliant example of Lasting Leadership principles in action!'
---
About Sacro
Established in 1971, Sacro is a community justice organisation which works to deliver life-changing services that empower people, give hope and protection, and help to build safe communities. Sacro provides a wide range of services in Community Justice, Public Protection, Care and Housing. Their new strategic plan for 2021-2026 puts people at the centre – this includes people they work with, as well the people who work for them. They became a Lasting Difference Symbol holder in 2023.
Find out more about Sacro's work here: https://www.sacro.org.uk/.
For more on building leadership capacity and Learning and Improvement Groups, check out our Lateral Leadership Guide.