Our popular postcards are back!
The set of 20 original postcards has all but sold out, but they're been so popular over the years that we're now releasing them in a colourful new edition.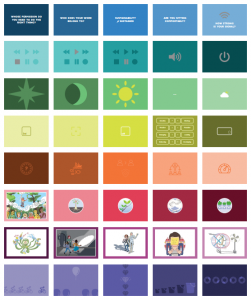 There are now 40 redesigned postcards, with 20 new provocations and some updated ones in there too. As soon as we're face to face with groups again we'll order a print run and make them available to purchase. (As usual, we price them to cover costs.)
Meantime, the only place you can get them is by following @TheLastingD on Twitter. Look out for a new PDF every Monday. According to the people who have loved them, they are tools for facilitation, creative thinking, reframing problems, daily inspiration…and postcards. Help yourself!