Two years of responding to trauma has become a learned behaviour.
Overwhelmed by circumstances and events beyond our control, we stop looking for ways out or recognising help when it comes along.
'Learned helplessness' is when we start losing the capacity to engage, to think, to learn or change. Exhausted by the scale of the challenge, we get stuck in constant firefighting. Or we lose ourselves in 'busy work' – trivial straightforward tasks that at least let us feel like we've accomplished something.
I think most people's energy and resources are at rock bottom. They're spent.
To be honest, when it comes to delivering over and above my client work, I'm spent too.
So, as a team we've decided to cancel our core three workshops this autumn.
We're pressing pause. Doing something different:
Non-events: Instead of the workshops, we're offering informal, open-ended, content-free practice-sharing sessions on the same dates (October 26th, November 9th and 23rd).
A free e-learning double bill – develop your charity's sustainability at your own pace in your own time.
We've summarised all our guides in five and 50-word versions, so everyone can benefit no matter how busy they are. (Okay, it's slightly tongue in cheek, but it's already proved surprisingly useful!)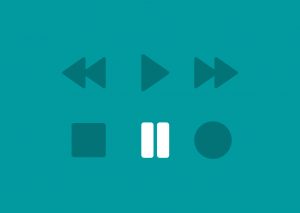 We're pressing pause
What the world is not waiting for
We've always tried to respond to what the world tells us it needs:
When people's capacity was at a low ebb in spring 2021, we created a guide to managing it. We researched, wrote and published it just a month, so it's not a silver bullet! But it's good – and interactive, allowing busy people to skip to all the key content.
When everyone's overwhelmed by the need for wider systems change, we're helping them to understand system capacity and leadership. 'Shine a Light' goes live on 21st September.
Right now the world is telling us that it's time to pause. To learn a different sort of helpfulness.
When people are in a hole, there's no point in giving them a different shovel, no matter how strong or shiny it is. We're putting those aside for now.
Join us here:
https://www.thelastingdifference.com/wp-content/uploads/2017/07/spent.pdf
Explore capacity with us here:
https://TLDmanagingcapacity.eventbrite.co.uk
https://systemscapacity.eventbrite.co.uk
Take an hour a week for learning here:
https://www.thelastingdifference.com/elearning-double-bill/
Digest the distilled messages here (funnily enough, they're all about capacity):
https://www.thelastingdifference.com/wp-content/uploads/2017/07/5×50-Lasting-Difference-summaries.pdf